Room layout and design generally take considerable time to be done. It must be done early for efficient renovation
Room layout and design generally take considerable time to be done. It must be done early for efficient renovation and finishing of your house. Room layout can also be prepared on iOS devices. There many applications available on the App Store for making room layout. Some of these applications are free while some are paid. If you looking for the best apps for room layout for iOS then check out the content below.
See also: Best restaurant reservation apps for iOS
Best apps for room layout for iOS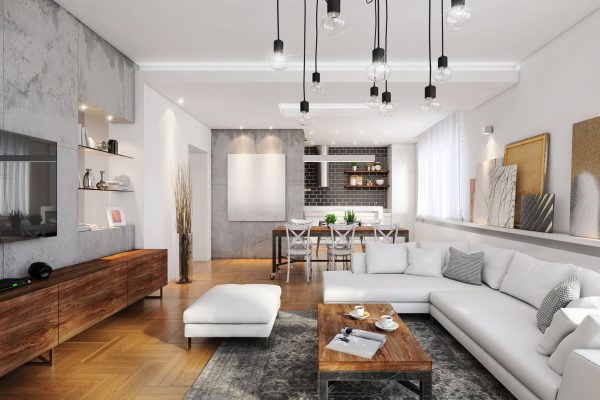 Rooms Easy Room Layouts
It is one of the most used room layout application on iOS. It has more than 750K downloads. It is free to use the application but there are many in-app purchases for advanced tools. If you want precision, the sophisticated controls of the app will make it easy. Everyone who has dreams about a perfect home or just about rearranging the current space is the right person to try this app.
Features:
Both landscape and portrait mode is available.
Rooms of any shape and size can be created.
You can make backup copies of the layout for future use.
It has many easy to find instructions.
You can easily print the room layout on paper.
Download Rooms – Easy Room Layouts
roOomy
It is free to download. The application is perfect if you want to wake up an interior designer in you. Along with discovering new trends in home décor, you have the option to check a large number of 3D furniture products that you can't find in any other app.
Features:
A lot of different colors, patterns, styles, and fabrics are available for your projects.
Augmented reality can help you with the products to see if they are good for you or not.
It has a large number of 3D room samples.
Creating, saving and sharing your room designs is easy through social platforms like Instagram, Facebook, Pinterest.
Roomle 3D & AR room planner
This application is compatible with all iOS devices. Roomle GmbH is the developer of this application and has got 4.1 stars on the App store. It is free to download and use. However, it offers two plans – plus and professional.
Features:
The room layout can be prepared very easily and efficiently.
You can easily change the color of the floors and walls.
It has a 3D furniture catalog with a great variety of fixtures and furnishing.
The rooms can be viewed in 3D.
Plan purchases are very easy and cheap.
Download Roomle 3D & AR room planner
Home Design 3D
The app is free to use and it's perfect for 3D designing and remodeling. It has never been easier to achieve a professional result with this app. The in-app purchases offer two plans – a classic version and a gold version.
Features:
You can draw your room layout in 2D and 3D.
There is no need for internet connectivity.
It has many tutorials for beginners.
There are many tools available for furnishing and decorating the room.
Import and export options are available.
House Design Lite
House design lite is a very intuitive design app with which you can create your dream house. All you need is your iPad or iPhone. It is a lighter version of the House Design application. The size of this application is just 72.1 MB and is compatible with every iOS device.
Features:
It offers a real-time 3D view of the rooms.
You can create very detailed 2D floor plans.
There are more than 300 items available.
It has intelligent visual room recognition.
You can easily import and export images.
---