The most heated argument in the planet when it comes to computers and technology is AMD versus Intel processors
The most heated argument in the planet when it comes to computers and technology is AMD versus Intel processors and computer enthusiasts around the globe do their best to do a thorough research before making their purchase. While some people do prefer going with a pre-built laptop or PC, adventure lovers like to build a machine from scratch.
When you opt for the harder, but the more rewarding route, you have to choose everything right from the CPU chassis to the processor, motherboard, RAM type and graphics card. There is no intention to start any fanboy war here, but the guide on AMD vs. Intel: Which one is for you will explore both the pros and cons of both these brands.
Intel has been consistently pushing its limit by delivering lesser cores but improved clock speeds. On the other hand, the budget-friendly AMD CPUs have drastically increased their core count. Things weren't like this always, but with AMD's Ryzen and Intel's Coffee Lake processors, the competition has heated up like never before. The comparison will explore these chipsets in different usage scenario and explain what they are apt for and where they falter so that you can make an informed decision.
AMD vs. Intel
Budget / Price – Value for your Money
The argument can continue all day long, but it's your budget that will determine what you can buy. Most buyers look for the best value for money. The price to performance ratio eventually wins, which is why you should focus on the maximum budget that you can spend on your processor.
The entry-level processors are really competitive these days from both AMD and Intel, but the latter tends to strip some amazing features when you buy their cheaper versions. The Pentium G4560 and other Pentium anniversary series released recently are very cheap, at below $70, whereas AMD's entry-level starts around $100. The Pentium series is extremely limited in terms of performance, but Intel allows you to overclock their processors to make the most out of them.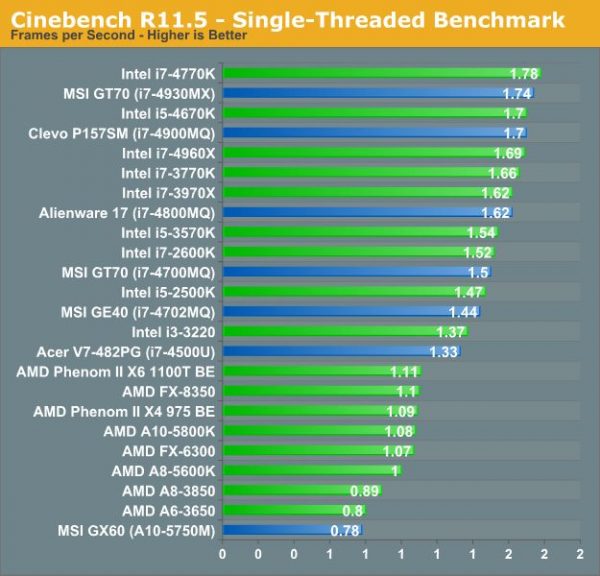 The mid-tier is once again dominated by AMD as they sell most of their processors for a cheaper price when compared to Intel i5 processors. The company's newest range of Ryzen 5 processors offer 4 or 6 cores at affordable rates around $200 while Intel K series processors can go all the way up to $350 if you are looking for the top-end variants within the mid-tier.
The top of the line processors from Intel in the i7 series is relatively expensive compared to AMD Ryzen 7, which is below $350. While pricing in different regions could vary, the price difference will be the same and if you are looking for the most value for your money, you should go for the AMD processor as it delivers in every front. The number of cores is weaker compared to Intel, but the company's new Ryzen architecture makes up for it by providing the cheapest, multi-core performance you could get, which is otherwise not possible with Intel.
Winner – AMD
Gaming – The Best FPS and Graphics Fidelity
The world of gaming is a mixed bag of stuff, especially in a time when AMD and Nvidia graphics cards are competing for superiority in the space. If you haven't come across this yet, know that both the current general consoles Xbox One and PlayStation 4 are powered by AMD chipsets. It doesn't mean they are the best processors for gaming, but when it comes to providing an all-in-one chipset where you don't have to buy a dedicated GPU, it is the wisest option, which is why Sony and Microsoft have opted for the same.
Intel is relatively strong in the gaming zone, especially if you are a dedicated gaming enthusiast who invests in a GPU. Most modern games like Battlefield V, Hitman or Call of Duty Black Ops III are designed to make use of multiple cores. These games have favored AMD in a way that they can perform much better. The company has also had exclusive contracts with some games like Battlefield to provide better frame rates and overall performance.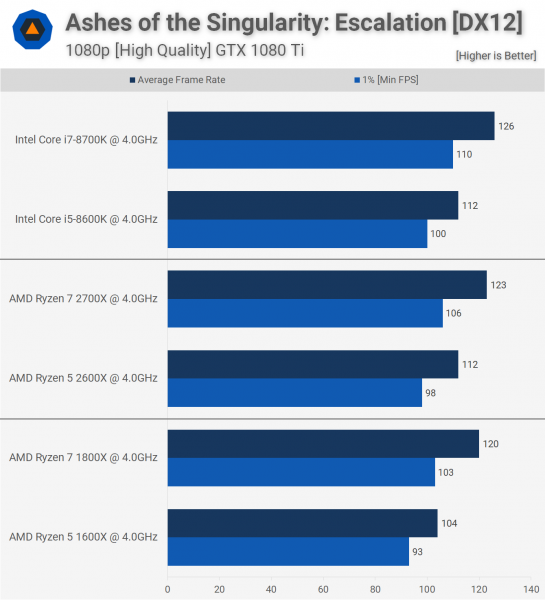 The best part ends there because Intel processors as a whole are considered the best for all types of gaming. Be it demanding titles like Total War, first-person shooters or single player games like the Tomb Raider series, recent tests confirmed that Intel delivers at least 10 fps more than AMD which is a significant jump for most gamers. The tests were conducted based on both Nvidia and AMD cards but the results were the same.
The comparison is not complete because Intel has recently partnered with AMD to integrate their graphics processors on their chipsets. The partnership allowed them to make slim and more powerful laptops that are expected to become the norm in the next few months. While AMD rules once again if you are looking for a budget-friendly gaming machine for MOBA or FPS, Intel is extremely powerful for gaming, but you should invest in a graphics card.
Winner – Intel
Overclocking – Pushing its Limit
Overclocking is not for everyone. Period. Unless you are a PC enthusiast, you wouldn't even think about this because most people don't want to brick their processors or void warranty by pushing it too much. Both Intel and AMD try to offer their best allowing you to make the most of what the chipset is capable of.
When you go for Intel i5 or i7 processors, you will probably come across the term K used to denote that those processors are being shipped unlocked. With a compatible motherboard, you can probably push a simple 3.5 GHz processor all the way up to 4 GHz and maybe even more if your cooling setup permits it. That leads to additional purchases such as a liquid cooling solution from Corsair or other brands to compensate the overheating processor.

In the past and now, AMD has been really good at allowing people to take control of their processors to milk their best performance. If you are opting for a Ryzen PC, you can go for the X series in Ryzen 3, 5 and 7 all of which are equivalent of the Intel K processors. There is no price control on these products because you can find something as low as $120 as there are overclocking friendly entry-level processors from both companies.
Be aware that overheating is a very common issue and too much of strain could switch off the processor automatically to avoid any damage. In the latest launches, AMD has revealed the extremely powerful Thread-ripper PCs to compete against Intel i9 processors. They are going head to head in terms of performance and this is definitely one area where the end result will be a tie.
Winner – Tie
Video Rendering – The Point where More Cores Help
The most intensive applications, especially ones like processing hundreds of pages of excel sheets, rendering large video files and unzipping RAR files can all be done faster by an AMD processor. Intel has been strongly focusing on making their features like hyperthreading and clock speed faster whereas their competitor excels at making the maximum number of cores possible in a single processor.
Professionals may have a requirement where they do lots of video rendering, process graphical software like 3DS Max and Maya, all of which consume cores like anything. In this scenario, the budget factor once again comes into the picture as any studio professional or an individual artist can consider going for AMD because it is more cost efficient.
You can buy a Ryzen Thread-ripper 1950X for $999, which is extremely cheap, compared to how much Intel demands for their processors. The equivalent is Intel i9 core chips that go all the way up to $1,999 for video rendering. Their processors do offer more cores, are more power-efficient in the long run, but the expense of setting up a PC exclusively for this purpose could be an expensive affair.
Apart from these factors, you should also consider using a cooler that is at least $120 or so to keep these powerful chipsets running at a decent temperature. The lower end is once again a strong call for AMD as even the Ryzen 5 or 7 can do better video rendering because of more cores. It is purely a debate between budget and performance because if your wallet lets, you can consider going for Intel's high-end i9 to get the most performance; if not there is AMD.
Winner – AMD
Availability and Compatibility – MOBO Support is Important
The AMD vs. Intel – which one is for you debate continues as we come to the point where it is essential to have a decent cooling solution and a motherboard to complete your setup. The availability factor is a huge influencer because, in most countries, you will probably find more Intel processor choices than AMD because of the lack of popularity among buyers. The company also spends a lot on their marketing budget on advertisements and offers that AMD doesn't focus on.
You are supposed to pair your motherboard with the best option available out there, especially if you have plans to overclock your choice of processor. You will come across another setback at this point because even popular companies like MSI, Asus and Gigabyte make lesser number of motherboards for AMD when compared to Intel. They do provide motherboards at different price points, but the choice available is quite limited.
Based on your location, there may be some issues when it comes to finding a service or warranty center for your AMD chipset. Intel, however, does have a worldwide presence and provides better customer support, making it easier to get a replacement, if required. Despite all these drawbacks, AMD has managed to catch up recently with their Ryzen products with a better supply. It is not a deal breaker if you have decided to go with AMD for your specific requirements as you can buy from some store or even import it through Newegg.
Winner – Intel
Everyday Computing – An Easy Solution
Be it an i3 or a Ryzen 5, you can actually go for any processor for everyday computing work such as browsing the web, watching movies and casual gaming with Counter-Strike or Dota 2. Any user would expect their browsers to be fast when online, keep multiple tabs open without slowing down and be able to watch 4K movies without any lag or hiccups.
Every aspect will be met by both processors but if you want to game on a budget, the APU processors from AMD Ryzen are a fantastic pick at a budget. With more threads, Intel excels at allowing you to do your daily computing work easily whereas Ryzen does the same with lots of core to choose from.
In most cases, you will hardly be able to tell the difference between an i5 processor and the Ryzen 5 during everyday usage. They may slow down in some tasks while one might be faster than the other during certain operations but delving deep into it will not help much. If you want a no-frills experience for daily usage, go with any processor but if gaming is on your cards, pick the APU processor.
Winner – Tie
The Big Verdict
In the past, the scene used to be quite different as Intel was dominating the scene with more powerful processors whereas the FX CPUs from AMD faltered a lot in terms of performance. They did become equally competitive ever since Ryzen got launched and Thread-ripper took the fight directly to Intel Core i9 processors.
For the budget conscious gamer, AMD is an amazing choice and it's also a viable option for video rendering and other processors that demand the usage of all cores available on a CPU. Intel is an all-rounder, be it gaming, rendering or having two dozen tabs open at the same time while you are doing your research online.
If you love customizing your PC with different motherboards and cooler options, Intel should satisfy you better whereas, AMD has unique features in its MOBO offered by manufacturers. The AMD vs. Intel – which one is for you is purely dependent on your usage scenario, budget and performance that you would expect from your PC.
---