Created by YouTube, YouTube Music is a music streaming service that avails music tracks and videos to its users
Created by YouTube, YouTube Music is a music streaming service that avails music tracks and videos to its users through genres and recommendations. The app was launched in 2015 and is currently available in 77 countries around the world.
Although free, users get frequent interruptions from ads much like they do on YouTube itself. This is what pushes some users to opt for the paid-for YouTube Premium service which has a lot more features including being ad-free. Still, for those who don't mind the interruptions, this is a good service compared to some of the services out there.
As a stand-alone, these are the advantages and disadvantages of YouTube Music.
See also: YouTube Music vs. YouTube Premium
Advantages:
It's free to sign up for YouTube Music and go through their extensive music library. Therefore in all the countries where it's available, users only have to worry about getting a good internet connection. And since most music enthusiasts around the world are already familiar with YouTube, navigating their way around YouTube Music is familiar for them.
Even with its free usage, YouTube Music still has some commendable features. One of them is the tailored recommendation of songs just for you, which are available on the app's home page under the title 'My station'. This means that depending on your playlist history on YouTube, your geographical location, and your 'liked' music content, this service can create a playlist suited to your taste. This means that users that have been using YouTube and have existing playlists will not have to start from scratch.
YouTube Music also has a smart search feature that helps users to locate songs by typing in either the lyrics or song phrases. This greatly helps in discovering new songs while reminiscing over the classic hits that people grew up on.
Unlike other music streaming services that only have music tracks in their library, YouTube Music has a platform that provides access to officially released music tracks as well as music videos from international artists. These are released on artists' official YouTube Music channels which gives them more credibility. YouTube Music's library also has live shows and song covers done by other artists which are not available on other music apps.
YouTube Music is available as an app on iOS and Android devices as well as a desktop internet service. So whichever device you own, downloading the service has been made that much easier.
Download YouTube Music For Android
Download YouTube Music For iOS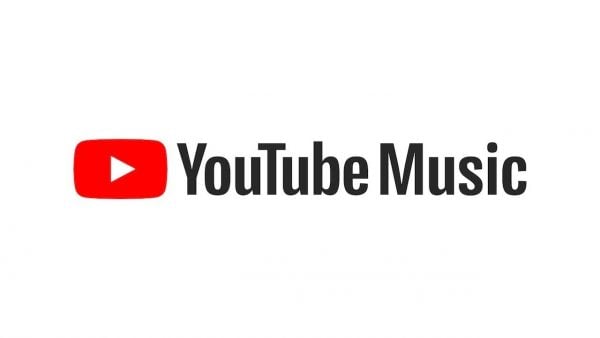 Disadvantages:
YouTube Music has a smaller music library and fewer features compared to its paid-for version, YouTube Premium. Although compared to other streaming services, its library is still better off, users will still know that they are not getting the best out of the streaming service.
Unfortunately, enjoying their expansive music library becomes a problem thanks to the frequent ad interruptions after every few songs. Most people find this distracting and will gladly pay for the ad-free version but for those who cannot manage this, putting up with the ads becomes very frustrating. The other alternative that they have is to find a good ad-blocker.
Users of this free tier cannot download content to be viewed offline when they don't have access to the internet. This means that they can only enjoy YouTube Music when they're near good internet connection; otherwise, they have to find alternative sources of music or use their data.
Unlike YouTube, the music version is only available in 77 countries, making it unavailable to millions of subscribers who are already familiar with their content but have no chance of getting it without a VPN. This has left a lot of loyal YouTube users feeling left out.
YouTube Music users cannot play the audio music tracks in the background of their mobile apps with their screens off or when the application itself is not in use. This is a feature that is available for the YouTube Premium subscribers. Sadly, this benefit is made impossible on YouTube Music because of the free video ads that have to be played. The same is true while watching music videos; users cannot use other apps in the background. This is especially binding from the phone apps since you cannot perform any other activity you have to sit there and watch the videos. Unfortunately, this ends up eating into your battery because of the screen which has to stay on.
---