Fitbit is something fitness addicts really love. When it was released years ago it immediately became a favourite
Fitbit is something fitness addicts really love. When it was released years ago it immediately became a favourite among people. It helps you to have a healthy lifestyle and gives you constant reminders. The company has ensured to keep the interface simple and easy to navigate. While the basic features of a Fitbit are quite simple and reachable, there are many other useful functions that are not quite visible. These features may prove to be quite advantageous. Here are some easy Fitbit tips and tricks that will help you enjoy this device even more.
Read also- How to Unlock Android Phone Using Fitbit
Fitbit Tips and Tricks of the App
Tip 1
You can enjoy your run or walk while being connected to GPS. All you need to do is tap the plus sign (+) at the bottom of the Fitbit device and select Track Exercise. After this select Walk, Run or Hike and then press Start which is located at the bottom of the screen. Your phone's GPS will be used by Fitbit to track your selected activity.
+> Track Exercise > Run/Walk/Hike > Start

Tip 2
It is quite easy when you have voice cues while you are exercising. In order to set it up, you need to press the plus icon (+) at the bottom of the screen and then select Track Exercise. In this screen, you need to select Cues and select which voice cues you need to hear. Some would like to hear all of them so just select the volume and frequency at which you want to hear. You can also access voice cue settings from the Account tab to the Settings and then the Exercise Tracking menu.
+> Track Exercise > Cues > Select Voice Cues > Volume and Frequency
Tip 3
You would definitely be curious to know what you did in your workout. One of such Fitbit tips and tricks lets you know the breakdown of your daily activity. You will have a list of activities displayed on the screen such as weekly exercise, how did you sleep, steps etc. Clicking on the desired format would reveal your day wise summary. Also, there is a graph on top which shows your summary for the week but if you tap on any day mentioned then you will get an hourly summary for that particular day. Hold it to further see the information for 15-minute intervals.
While the above were the tips and tricks of the Fitbit app, let us have a look at some latest Fitbit tips of Alta, Blaze, Surge.
Tip 4
Those who are using the Alta here is what the vibrations on your device would mean. A single continuous vibration is a silent alarm, a series of vibrations with pauses after some time is when you are getting a call, two short vibrations is when the device is reminding you to move and a series of continuous vibrations indicate that you have completed your activity goal.
Tip 5
All those who are using the Fitbit Blaze can check their notifications on their hand device. If you swipe from upwards from the bottom you will get a notification screen and to clear it after seeing the notification just swipe the notification towards the right. This will work if you are on the regular screen but if you are in the exercise mode or on other screens than the home screen then holding the bottom right button for 3 seconds will reveal your notifications.
Tip 6
Music is quite relaxing while you are working out and in the list of Fitbit tips, you also have the option to listen to the music of your choice. Fitbit Surge users can easily control their music through their device. They need to connect their phone to their Fitbit through Bluetooth and need to start the playlist they want to listen to. If you press the Home Button on your Fitbit Surge you will be able to see which track is playing. The Action button lets you skip a track and the Select button will pause the playing track.
Tip 7
Fitbit Surge users can change the face of their clock by tapping on the Clock face Menu in the Dashboard tab of the app. Blaze and Charge also have the similar feature and the face of the clocks can be changed in the same way.
Tip 8
There is a Guided Breathing session that you can access on Fitbit Charge 2. Towards the left of display push the button for a couple of seconds to reveal the Relax menu. On this screen tap below the screen and pick the Guided Breathing session – you have an option for a two minute or a five-minute guide. Hold the button and your session will begin.
Relax Menu > tap to reveal 2/5 minute Guided Breathing Session > Hold the Button to begin
Tip 9
Fitbit Charge 2 lets you add or even re-order your exercises. On your Fitbit app tap on Charge 2 on the left and go down to Exercise Shortcuts to re-order, add or remove exercises. You have 20 options but the Charge 2 will reflect just 7 exercises. So it is useless to select more your device won't take more than 7.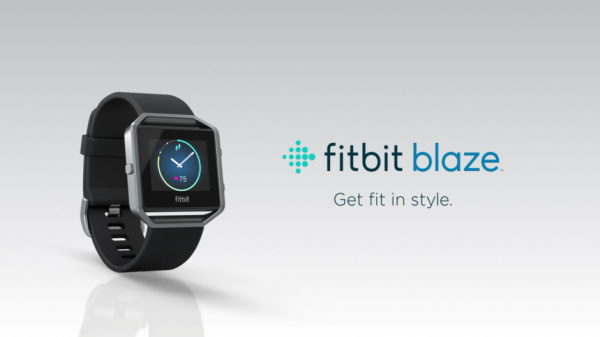 Tip 10
The Fitbit Flex 2 users get notifications from LED lights. Pink light means you need to move, Blue is for phone calls and texts. You can differentiate between calls and phones easily as if you get a haptic vibration along with a vibration it means you have a phone call just a blue light is for text. Green is for the progress of your daily activity while yellow is a silent alarm.
Every model is unique and has its own Fitbit tips and tricks you can select one according to your workout goals. Irrespective of their model they are all useful and perfect companions for leading a healthy and joyful lifes.
Read also- Common Fitbit Problems And Their Fixes
---