The old saying goes "You can fool some people all the time and all the people at some point of time. You cannot
The old saying goes "You can fool some people all the time and all the people at some point of time. You cannot fool all the people all the time". How aptly this would sit on Elizabeth Holmes, the now discredited founder of Theranos. Ever since it became clear that Holmes had successfully duped hundreds of thousands of people, including her own directors, senior & junior employees and most importantly investors, who sank their millions in this dubious venture, the curiosity among the general public has grown. Everyone would want to know more about this young girl who only flattered to deceive. Here are 10 of the many facts that you might not have come across about Elizabeth Holmes.
1.Emulated Apple Founder Steve Jobs:
Though Holmes never publicly admitted it, she was fascinated by the late Steve Jobs of Apple fame. She deliberately recruited people who had worked with the genius. While there are stories showing how Jobs' behavior with the employees used to border on the eccentric, Elizabeth Holmes' probably exceeded that. She made the famous turtleneck jacket that Jobs used and wore as her uniform.
2.Faked Her Voice:
This has been noticed and reported. Holmes is said to have a normal voice which is high-pitch, according to her employees who are used to hear her speak. But in public, she used to fake her vocal cords and show as if she has a baritone voice. She did this probably to show off as being a very powerful person.
3.Appeared to Follow Some Cult:
Some of the weird ways she behaved within Theranos gave the feeling to some employees that she believed in some kind of a cult. One former employee has referred to having been a victim of gas-lighting. He had worked there for 6 years and should know.
4.Her Family Background:
Interestingly, the family background of Elizabeth Holmes does not seem to indicate any of her traits as evidenced through the years at Theranos. She even had a great-grandfather, who was a physician, if you were trying to look for a medical connection to her failed idea of blood tests.
5. She is a Vegan:
This may appear to gel with the point on the connection to a cult, though just preferring a vegan diet does not mean someone belongs to any cult. Reports indicate her whole lifestyle reflected a strict regimen. People who were close to her describe the food she ate as a skimpy meal with some parsley and cucumber thrown in.
6. She Ran A Side Business Even When in School:
This part could come as a surprise. Her entrepreneurial capabilities perhaps were reflected even when she was still studying. She is reported to have learnt the Chinese language and was selling C-compilers to some Chinese customers.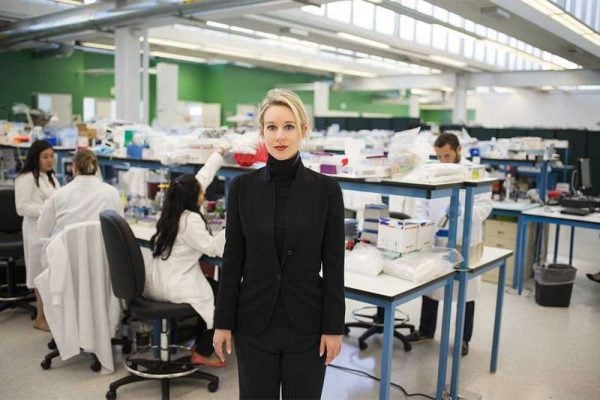 7. She Dropped Out from Stanford:
This fact too could surprise many Puritans. Elizabeth Holmes studied at the prestigious Stanford University and is reported to be doing very well too. But she left her course midway to pursue this business opportunity, a decision she could be ruing now as she stares at a possible 20-year jail sentence.
8.She Had an Affair with Theranos COO:
It has emerged only much later that Holmes and Ramesh "Sunny" Balwani, the COO of Theranos were in a relationship. And he is more than double her age at 37 to her 18. They even were living together in the same place. He did help her raise all those millions, thanks to his experience in promoting a startup and selling it off.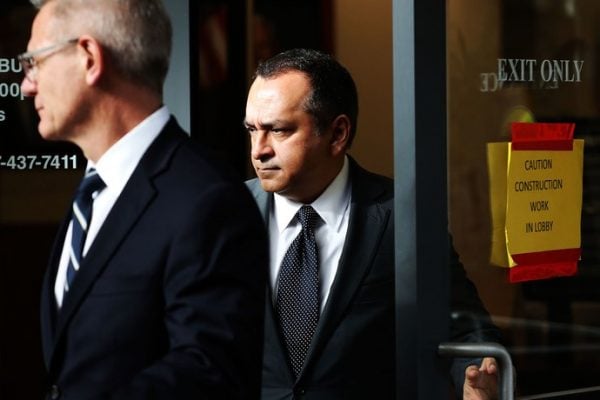 9. She Ran a Business Before Theranos:
Real-Time Cures was Elizabeth Holmes' first venture in the healthcare space. The business was located in Palo Alto, California. Though this was only for a few months before Theranos was unveiled, the business model was the same doing blood tests with just a few drops replacing the conventional method of using a syringe to extract blood from the veins. In her process which ultimately proved to be a humongous hoax, only the tip of a finger would be pricked and a few drops of blood collected.
10. She Raised as Much as $92 Million:
If you were not sure what was the kind of funds Holmes had at her disposal, it transpires her slick talking and the way she could convince a whole lot of people, Theranos raised $92 million in funding. Tragically, the company's worth, after the reality of the claims being made were exposed, has been reported as $0.
The worst and the most worrying part of the entire Elizabeth Holmes-Theranos story is how someone who never had anything new to offer except a young bold girl's wild imagination, kept the truth away from everyone, for years on end. There are more such facts brought out about her.
---